Capturing real-time experience analytics is nearly impossible...
until now.
Easily identify top keywords, your most influential and engaged fans, and the content that is generating the most buzz with the widest reach.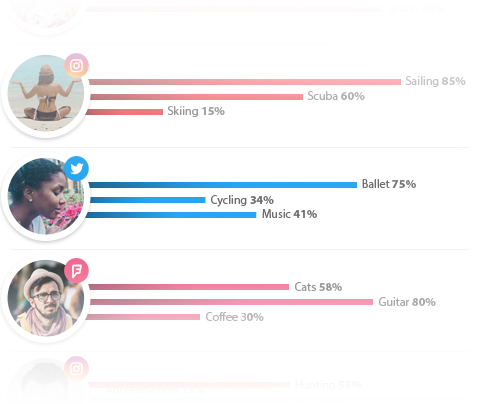 Understand what interests and motivates anyone from your audience with in-depth personality and visual insights.
Powered by IBM Watson, the leader in cognitive insights and machine learning.