After Amie had her daughter Bria four years ago, she briefly went back to work in the pediatric ER, but soon found her heart wanted to be home with her little one. So, after about eight months, she decided to put her career on hold to be a stay at home mom. This was never in her plans, but, once you start building a family, all bets are off.
There she was, at home, with lots of time on her hands to peruse social media while Bria was napping when she was younger. On a one-income budget, she couldn't go buy all the cute clothes she saw online. After some encouragement from her husband, she decided to try making some of her own pieces. How hard could it be?
She dusted off her mother in-law's sewing machine, watched a few YouTube videos and the rest they say is history. The first piece she made was a mix-and-match bow headband. She sold first to friends and family, and then eventually listed her products online. It was three years ago she received her first online order.
Since then, Briabay has slowly expanded to include all sorts of new items to fit Bria as she gets older. Briabay's online presence and influence has grown as well. She started with just an Instagram account and reached out to other small shops or influencers to see if they would be interested in trying her product. One connection after another, the community of other influencers and mommy bloggers continued to grow.
Today, Briabay, has 15,500+ followers on Instagram and 3,000+ members of the Facebook VIP group. Amie shares how she organically built this presence through partnerships with other shops, brand reps and other lessons she's learned along the way.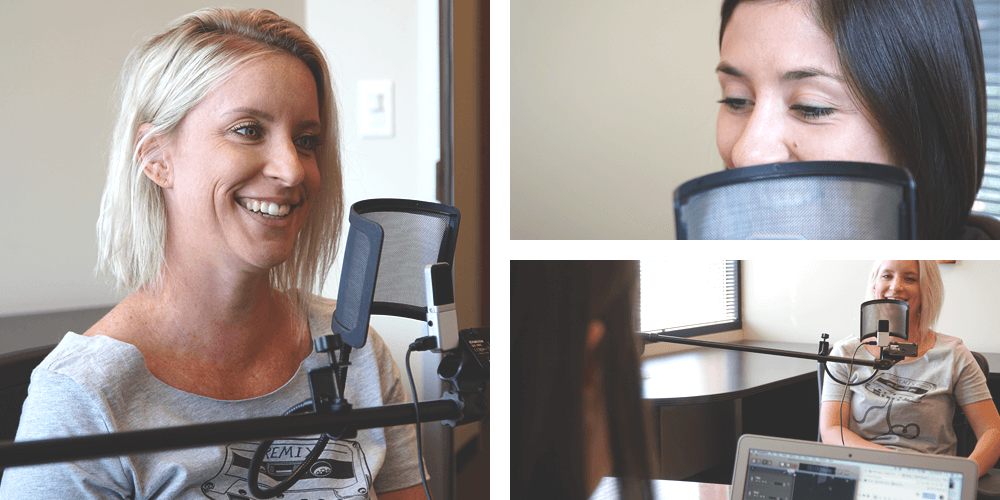 ---
Connect with Briabay on Instagram and Facebook VIP Group
Shop the Briabay look in the online store
---
Listen to the full episode to learn more about how Amie accidentally became a mompreneur, the challenges she's faced since starting Briabay and other tips of the trade in the world of influencers.
Also available on: