Jimmy Kimmel was hosting his annual event, Back to Brooklyn, and wanted to aggregate all of the content shared during the four days in one location. This way fans would be encouraged to share content that would be shared by Jimmy Kimmel for future marketing. Not only that, they could come back later to look at all the shared content from the shows.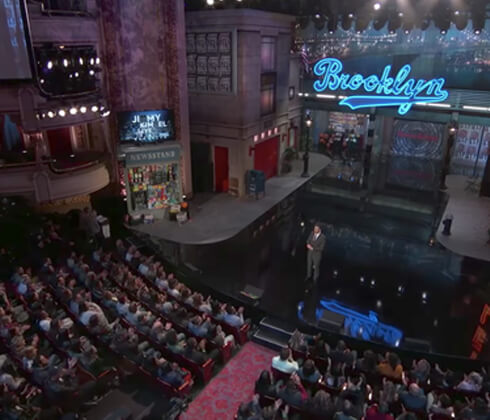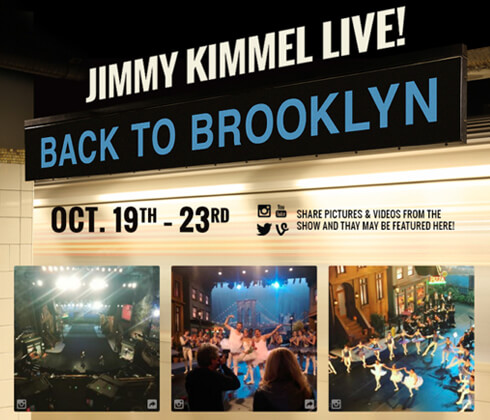 Capture creative content.
The Ampsy team set a geofenced perimeter around the Jimmy Kimmel Live! Back to Brooklyn venue, and then embedded a branded visualization onto a Tumblr page. Once the framework was set, we sat back and watched the real-time content flow in through the Ampsy Dashboard and then shared on the Tumblr page!
Ample audience engagement.
From October 19th-23rd during the Jimmy Kimmel Live! Back to Brooklyn shows, the Ampsy platform captured thousands of posts shared real-time by audience members who were at the show. The Tumblr page, which is still live, was the perfect platform to aggregate all of the shared content. This provided Jimmy Kimmel ample content to use in future marketing, and served as a great piece of content for attendees to view and share after the event.